Template with image
Creating templates with images was very painful process in the past. Lucikly, Loopic has out of the box support for loading dynamic images.
The procedure is very simple - all you need to do is create a new Image loader element and assign it a unique dynamic id. URL passed in the template data under the same dynamic id key will be used as an image source.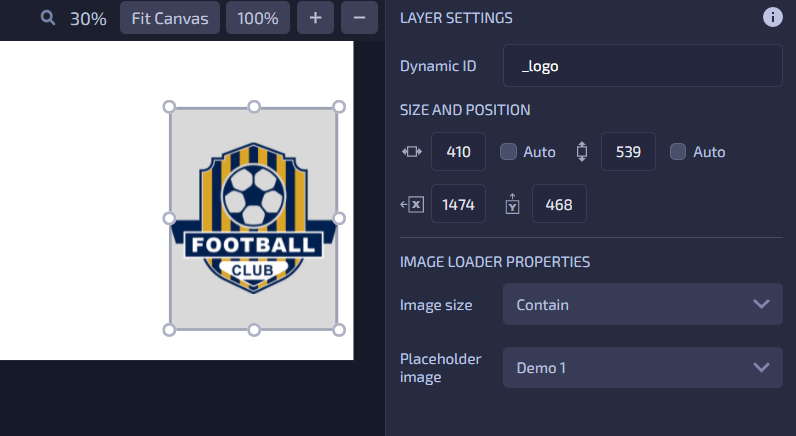 There are also few special properties only for the Image loader, visible in the Settings panel.
Image size determines what will happen if the loaded image is too big (or too small) for the placeholder. Here you can pick styling method of your choice.
Placeholder image enables you to preview what the graphic will look like once the image is set. Image you set here will not be exported and it serves only as an example.